More Data Drives Better Business Decisions.
Data silos within and across organizations can block machine learning and analytics initiatives. Accelerate time to market and unlock the value of data in a secure, private and compliant manner by enabling privacy-preserving machine learning and analytics with Inpher's enterprise-ready XOR Secret Computing® Product Suite.
Collaborate on private data across departments, jurisdictions and organizations without exposing or transferring sensitive information. Your data is always encrypted and never revealed.
Deliver high model accuracy and precision with encryption-in-use rather than existing privacy approaches that reduce predictive features or inject noise.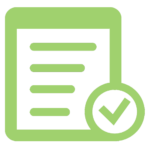 Turn sensitive data to business value through encrypted computations while exceeding the compliance needs of global privacy and data regulations such as GDPR.
TRUSTED BY GLOBAL INNOVATORS
"Working with Inpher to leverage their technology to access non-public data sources aligns with our objective to enhance our informational edge and generate value for the CPP Fund over the long run."

Daniel Wroblewski

Managing Director, Alpha Gen Lab, CPP Investments

"We are excited to be partnering on a proposition that will deliver a secure, end-to-end consented data sharing solution leveraging Inpher's patented technology, enterprise-ready platform and expert team for the next wave of innovation."

Danny Tyrrell

Cofounder, DataCo Technologies

"The 'bad guys' have all the same technologies we do. But the one thing they cannot obtain is the scale of training data we could through collaborative sharing, such as through the potential Inpher offers."

Hays W. "Skip" McCormick

Data Science Lead BNY Mellon